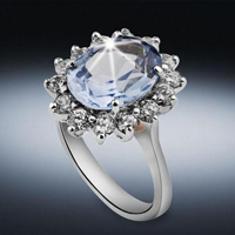 History of Craft - Jewelry Making
Irish Handcrafted Jewelry is unique. The treatment of the metals offers the wearer a tactility that simply is not available in mass produced techniques. Designs over the years have evolved to the highest quality. They can be everyday or occasion wear. Lovingly made using precious metals and jewels and traditions that can be traced back to the Bronze Age, these are love tokens that you can wear again and again. The design styles evolve from Ireland's rich past and truly when you wear Irish craft jewelry a peice of Ireland's history.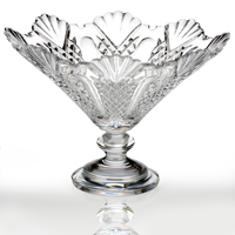 History of Craft - Crystal Making
The history of glass crystal making is swathed in tales of mystery, secrecy and the quest for power. Intentional crystal making involves the superheating of crushed quartzite sand to produce a hot liquid, which is then allowed to cool to the clear, hard substance you recognize. When a discovery was made, that by adding lead to the glass that a far more brilliant sparkle was achieved. Techniques and styles have evolved over the years to produce stunning designs which take the breath away. Irish crystal making is now among the world's finest.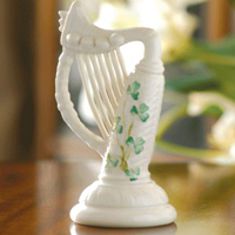 History of Craft - Pottery Making
Pottery and ceramics fuse the practical with the ornamental. Created from the earth itself, this craft traverses numerous styles and offers a wide range of appeal. Pottery and ceramics can be used or admired. Tableware enriches the dining experience while decorative pieces add ornamental touches to shelving, sideboards, mantelpieces, niches, plinths and other surfaces that they sit on. You can touch it or engage with it. The techniques used are centuries-old. Contemporary talent brings a new dynamic to its design with always a nod to its deep history.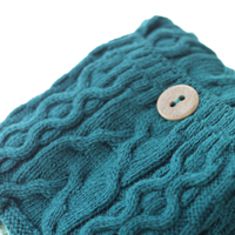 History of Craft - Aran Sweaters
Hand knit Aran Sweaters have become rare and valuable. They are highly sought after for their quality, their history, and the clan heritage they represent. Today, the demand for the Aran Sweater continues to grow. The lack of skilled knitters, and the economic gains to be had from machine-production of the sweaters, has resulted in a huge fall in the number of hand-knits available. Despite the huge increase in fashion goods available, the Aran Sweater remains an item of timeless beauty, synonymous with pride in an Irish heritage. As the craft spreads far beyond its humble origins on the wind ravaged islands of the west coast of Ireland, so too does its recognition as a fine work of art and an emblem of Irish Clan identity.